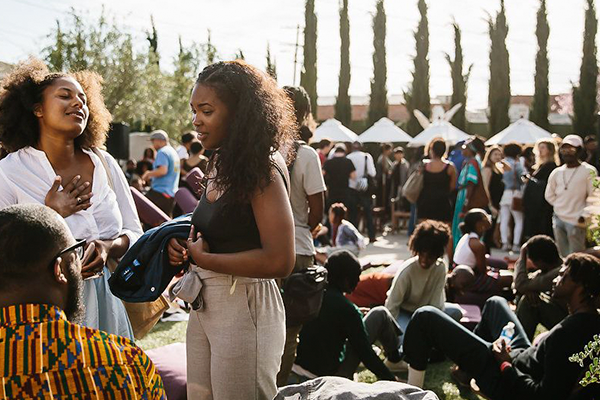 VISIT US
REOPENING
We will be reopening in January 2022!
In the meantime, join our mailing list to stay in the know about upcoming exhibitions and programs. See you soon!
PLAN YOUR VISIT
Admission is and always will be free.
Address
3508 W Washington Blvd.
Los Angeles, CA 90018
Hours
Wednesday–Sunday: 12–7pm
Monday & Tuesday: Closed
Parking
Street parking is available on Washington Blvd. and the residential streets surrounding the museum. Please be respectful of our neighbors by closely following all posted signage.
Contact
Phone: (323) 989-9925
Email: info@theunderground.museum
ACCESSIBILITY
Service animals are welcome throughout the museum. Pets and emotional support, therapy, comfort, or companion animals are not permitted.
An ADA accessibility restroom is located at the rear of the gallery, near the door to the Purple Garden.